Heidi's lunch -- I forgot that it was hot lunch today and sent her with lunch anyway. Darn.
Winnie the Pooh & Roo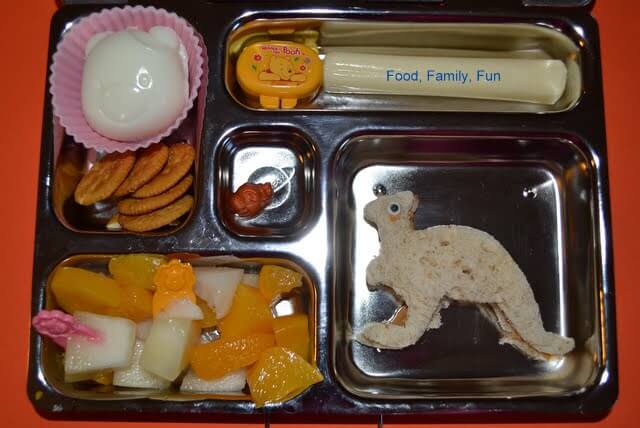 Pooh shaped boiled egg, ritz munchables, gummy vitamin
cheese stick & raisins in the Pooh mini cup
honeydew, mandarin oranges, diced peaches
Roo sandwich - peanut butter
Well it's a kangaroo shaped sandwich to represent Roo not the actual character.
That honeydew was really pale (but tasty) and lunch looks kind of white today.
It's time for a trip to the grocery store!