I found some more unposted lunches form the summertime! I believe these were from a swimming lesson day when they ate these early, right after swimming lessons.
This was for Rose.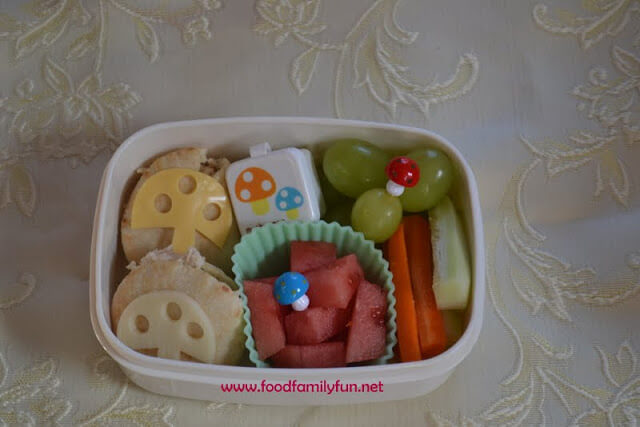 2 mini pita pocket sandwiches - one is tuna and one is chicken salad, watermelon, grapes, carrot sticks and cucumber stick. I can't remember what was in the little cup. Likely it was ranch dip or vitamins!
Heidi's Lunch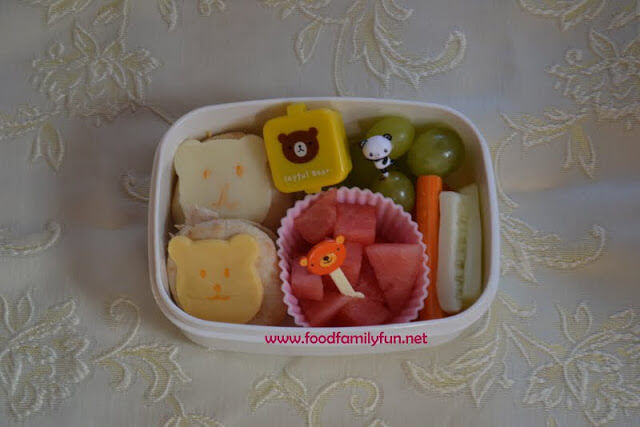 All of the same foods as for Rose -- she just had little bears instead of a mushrooms theme
And finally Amy's Lunch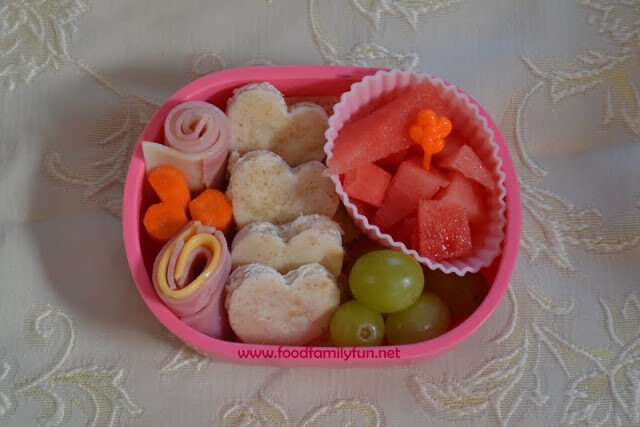 2 ham and cheese roll ups, carrot sticks, naan bread, grapes and watermelon pieces
And if I remember correctly she didn't like the naan bread! I already knew she wouldn't eat the mini pita pockets or the tuna, or the chicken salad which is why hers is different in the first place. Oh she's very choosy my little Amy!