I made the girls a Halloween themed lunch. I don't usually end up doing too many Halloween lunches since school has often been out for midterm break right around Halloween. This year Amy & Rose will be going to ballet camp over the break so I should have plenty of opportunities to make some more Halloween lunches. These are Rose & Amy's first Halloween lunches of the year.
Amy's EasyLunchbox - Frankenstein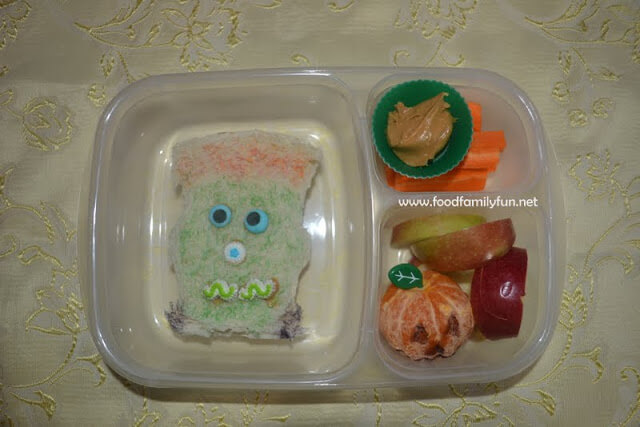 Frankenstein sandwich, carrot sticks and peanutbutter
jack o lantern clementine and apple slices
Rosie's EasyLunchbox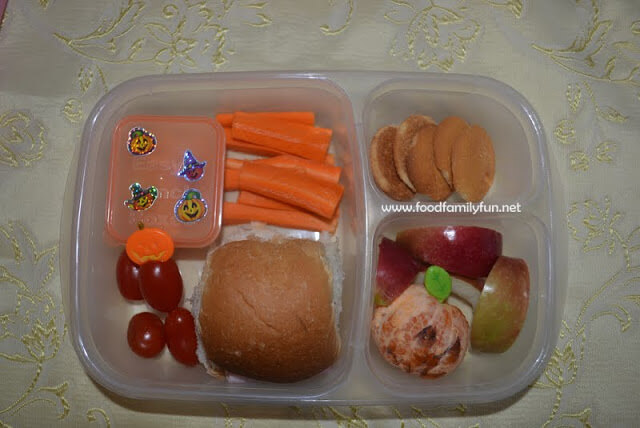 carrot sticks and tomatoes with dip in an easylunchboxes mini dipper (I decorated it with a few stickers)
ham sandwich on a really soft and delicious roll, nilla wafers
jack o lantern clementine made using a food colouring marker, apple pieces
These lunches were gobbled up!
These are the items that I used to make this lunch: