Yesterday was Emily's first birthday party. We had a few leftovers from the party so everyone had a little of those in their lunch :)
Amy's Lunch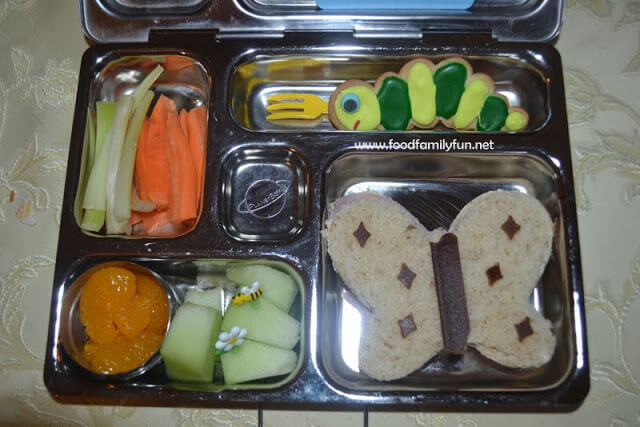 carrot and celery sticks, caterpillar cookie, mandarin oranges, honeydew melon and a butterfly sandwich decorated with her favourite fruit leather
Rose's Lunch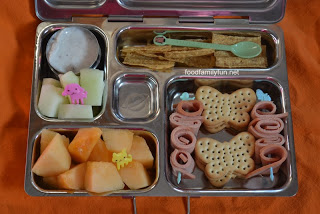 carrots sticks and grape tomatoes, grapes, diced pears, honeydew melon
flower cookie and cheese roll up sandwiches
Rose was insistent that she did not want a sandwich - only a cookie. Of course I wasn't going to give her only a cookie so we compromised and I gave her the equivalent of half a sandwich. Usually I have a bunch of other non-sandwich options for her but it was a bit late this morning and I couldn't find anything else quickly.
Heidi's Lunch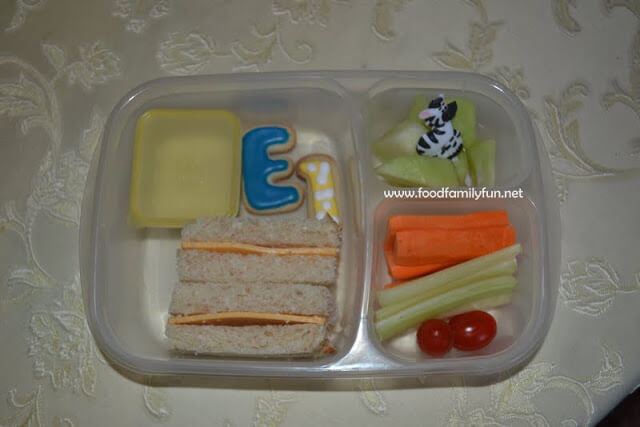 cheese sandwiches, ranch dip for her carrots, celery and tomatoes
the last of the cookies from Emily's party and some honeydew melon pieces
I made her lunch in the morning after everyone left and popped it in the fridge until she came home. I also made my hubby some lunch to take to work today.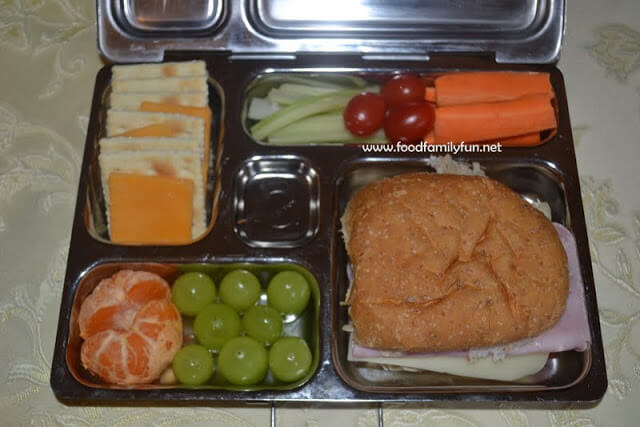 cheese & crackers, celery, carrots, tomatoes
clementine & grapes, ham and swiss sandwich on a roll