I took a short break from Halloween lunches and gave Rosie a pretty flower lunch. She's been out of sorts lately and I thought something pretty in her lunch would be cheery.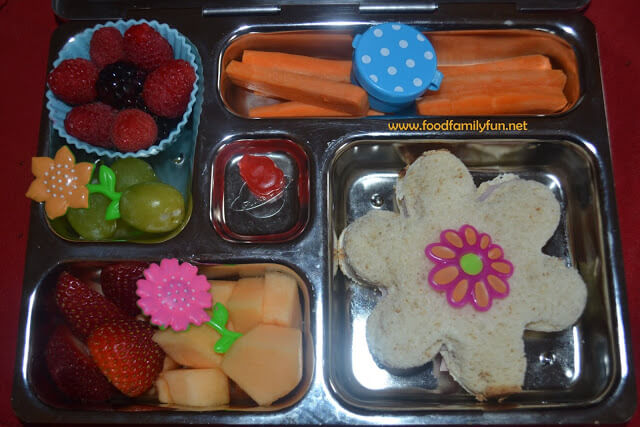 raspberry and black berry flower, grapes, strawberries and cantaloupe
carrot sticks & ranch dip, ham sandwich flower with a flower cupcake ring center
At first when she saw me making her lunch, she said hey where's my Halloween stuff. Then when she saw the finished lunch she was so happy she wanted me to take a picture with her and her lunch :)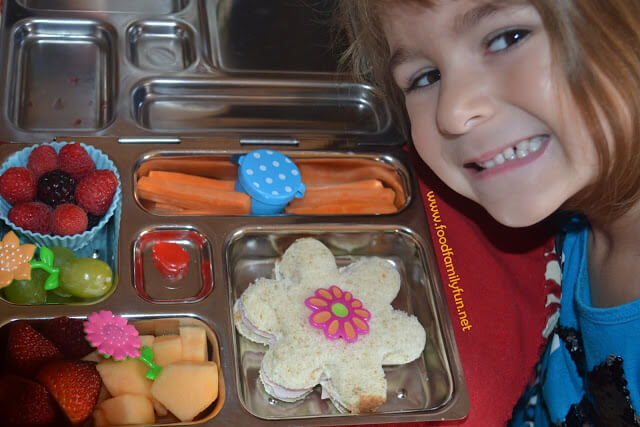 She didn't eat everything and left pretty much a small amount of each item. When I look back at it now I see that it was likely too much food. Smaller portions tomorrow!
Here are some of the fun items that I used to make her cheery flower lunch: