3 almost identical lunches. They were all very simple as it was a busy morning.
Rose's Lunch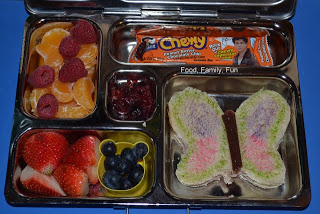 raspberries & clementines, granola bar
strawberries, blueberries, craisins
Ham butterfly sandwich with a fruit leather center
Heidi's Lunch - same as Rose's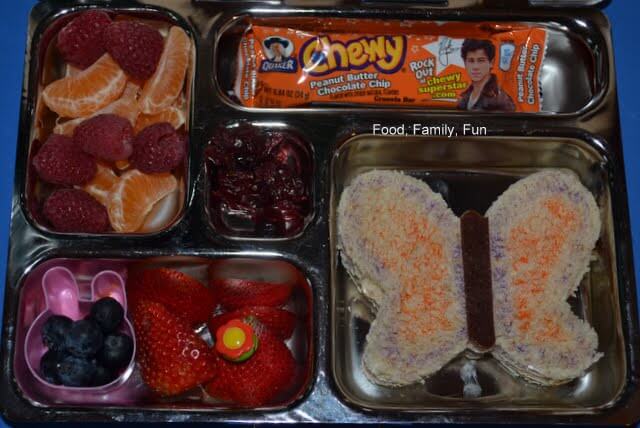 you can't really tell but I cut her butterfly in half,
the fruit leather center hides the separation :)
Amy's Lunch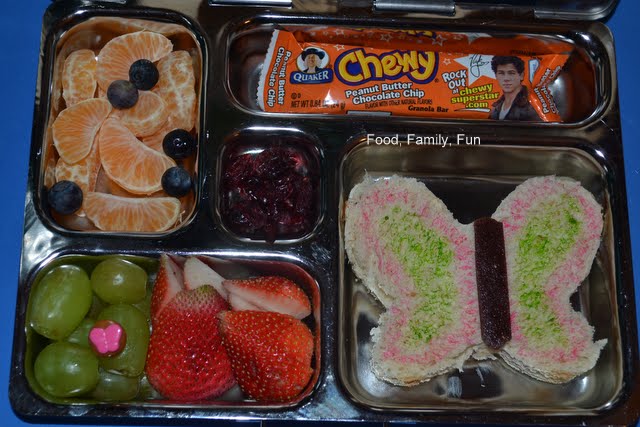 clementine's & blueberries, granola bar
grapes & strawberries, craisins
butterfly sandwich
The verdict is in - Chewy granola bars need to stay in their wrappers. I will likely go back to making homemade. It's just been so busy here with the new baby I haven't had much time for extra baking!