What a fun new sandwich cutter! I have used this a couple of times now but I don't think that I have shared any photos before. The cutter set actually makes several different sandwiches - frog and bear pictured and cat & pig not pictured. There is the option of either stamping out or cutting out the face making for endless possibilities and not just sandwiches.
Heidi's lunch - not travelling anywhere, just sitting in the fridge until she comes home at lunchtime.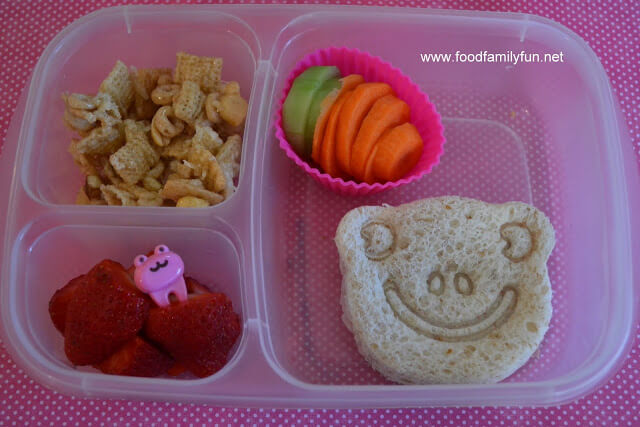 I know she'll want some ranch dip and I'll put it in the veggie cup when she asks.
Rose & Amy had very similar lunch items - neither one wanted the snack mix so just fruit and veggies for them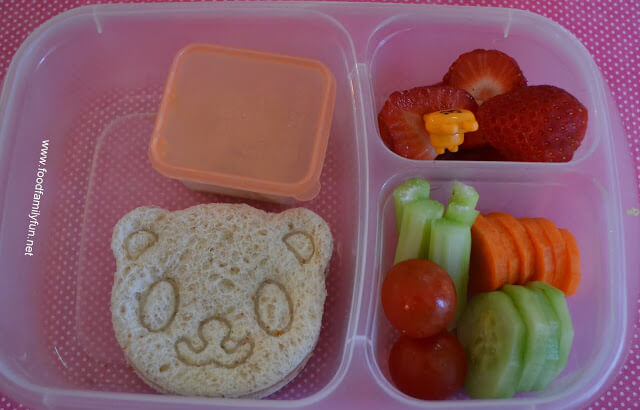 For Rose: Bear sandwich, hummus dip for her celery, tomatoes, cucumbers and carrot coins, strawberries


The carrots and tomatoes are from our garden. Hopefully, we'll have some strawberries soon. They are coming a few at a time right now and the little garden harvesting girls seem to keep eating them before any make it inside! Same for the green beans and snap peas. Ah well - least they are eating their veggies.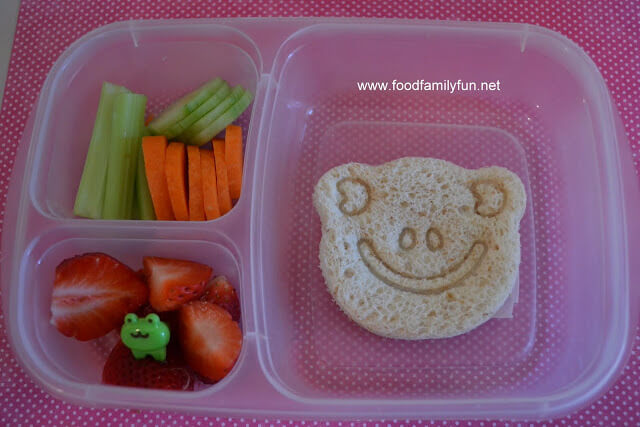 For Amy: cucumbers, carrots, celery, strawberries and a froggy sandwich
Recently I received my order from
All Things For Sale
with lots of fun goodies inside. Hopefully it will give me a little inspiration as I feel that the creative juices have not really been flowing lately. Do you ever get in those kinds of ruts? Probably I need to go through and tidy up my bento accessories storage area. That usually helps me get back in the swing of things. You know, kind of like how little children clean their rooms - 10% cleaning and 90% playing with stuff they just found! haha.
These are some items that I used in these lunches today.
Shared on: