Here's another lunch from last week. A no sandwich lunch for Rose - her favourite hummus and pita chips.
Rose's favourite lunch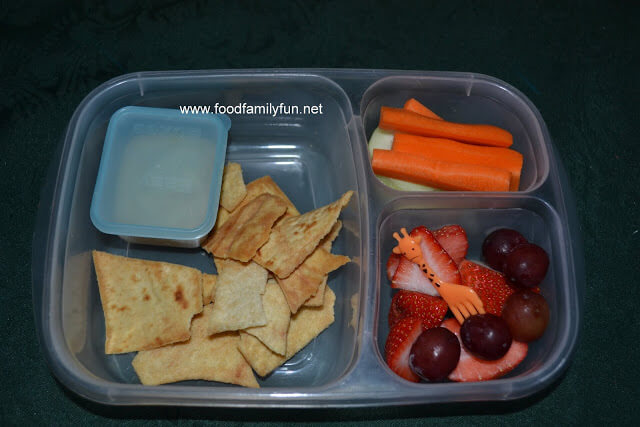 hummus, Stacy's plain pita chips, carrot sticks and cucumbers
strawberries and grapes
I specifically bought the pita chips and hummus for Rose's lunches. Daddy discovered them that night and made himself a little snack. I had intended to give her this lunch a couple of times but alas the chips were all gone. I must admit that they are pretty tasty so I can't really blame him for his midnight snacking.