Today it's A.A. Milne's birthday. So I made a Winnie the Pooh lunch for my sweet Heidi.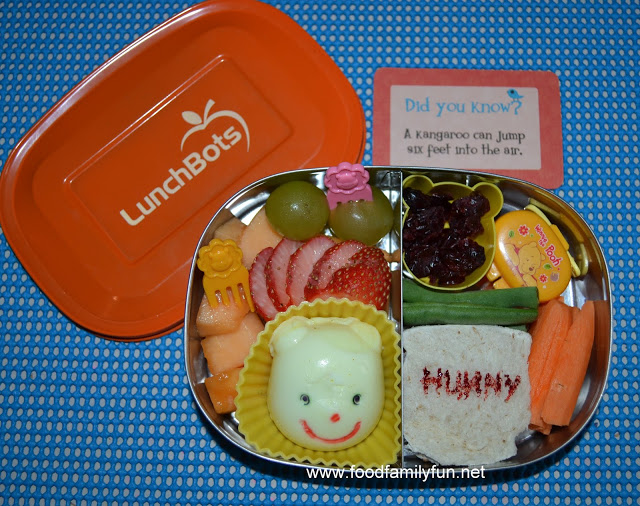 cantaloupe, strawberries, grapes
Pooh shaped boiled egg, craisins, mini Pooh cup with white chocolate chips
green beans from our garden and carrots, mini ham sandwich
I attempted to tint my boiled egg yellow with some curry powder but it didn't quite work. Oh bother! I used our semi-new lunchbots duo. I have to say that I really love this bento box. Today, her lunchbox love note has a little fun fact about 'Roo :) I have made a couple of other Winnie the Pooh lunches in the past.
Here
they are.
Thanks to
Biting the Hand that Feeds You
for organising the Linky Party.