I have had a bad headache for two days in a row now :( Just couldn't get out of bed this morning. So we didn't get up until 8 am today - lunches had to be easy and fast. It's been pretty cold (for here) lately and I asked the girls if they wanted soup. Rose and Heidi said yes, Amy still wanted a sandwich. I'll make Heidi some soup when she comes home from school at lunchtime.
Rose's Lunch - packed in a Lunchbots duo and a Thermos Funtainer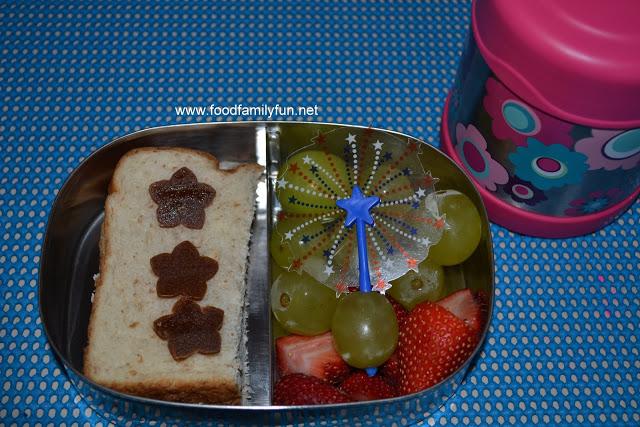 bread and butter with fruit leather stars, grapes and strawberries, chicken noodle soup
Amy's Lunch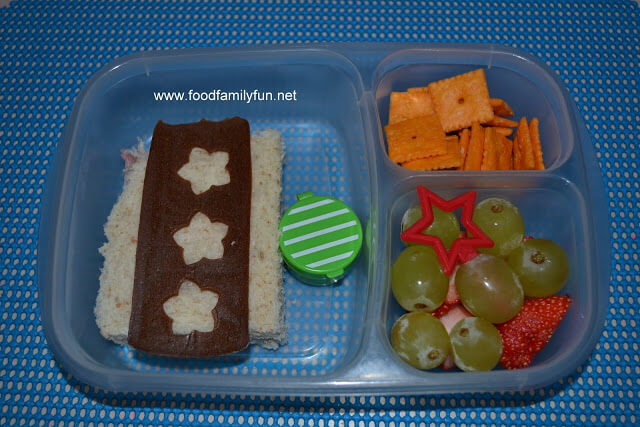 ham sandwich with strawberry fruit leather, mini cup of m&ms, cheez its, grapes and strawberries
Last night I made delicious pulled pork in the crock pot and we had pulled pork sandwiches for dinner. I already can't wait until lunchtime so that I can have the leftovers! Yum!!