Great Local Find! I spotted this Fuel lunch container at Master's Ltd for around $5. In it I packed a simple vegetarian lunch for Amy.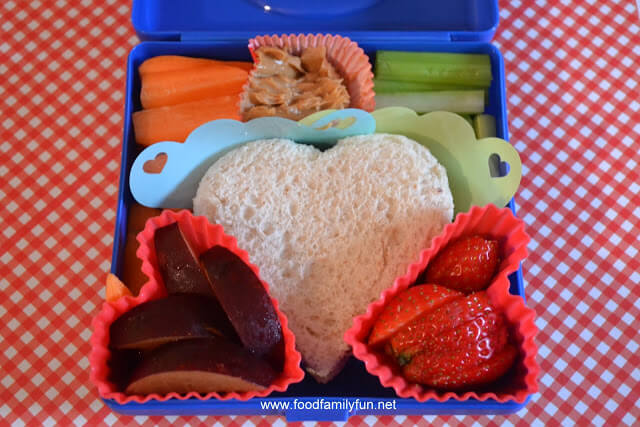 carrot sticks, celery and peanut butter,
plums, strawberries and a grape jelly sandwich


This was from last Friday
. Amy was feeling unwell last week and was at home for a couple of days, Emily was also ill and appeared to have the Roseola virus. I spent all morning at the school book swap on Friday and I made this little bento quickly in the morning so that Amy could have something easy to eat when she was hungry. My Mom stayed at home with the sick girls while I was out - Thanks Mom! Unfortunately, by Friday afternoon I was feeling unwell too and to add insult to injury my internet stopped working! The telephone company came today and fixed the DSL line as it was a hardware problem outside. Phew! I need the internet for work so that created some problems but what I really missed was using my favourite ipad apps and watching Netflix while I was unwell and resting in bed. I am spoiled by technology - can you relate?
Back to the new Fuel lunch container. This is what it looks like when it's closed.
It snaps shut and seems like it will stay closed pretty well.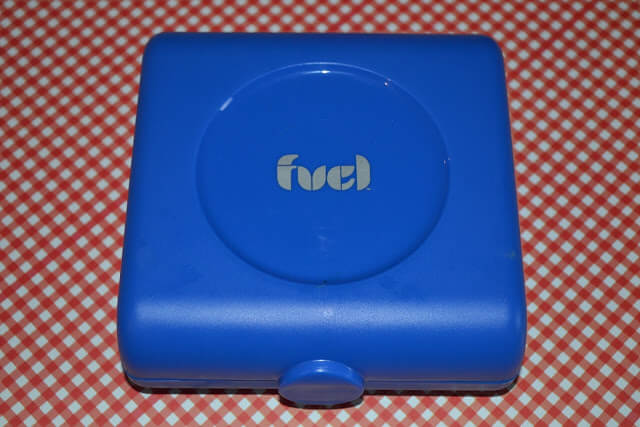 If you want to check out some other vegetarian lunch choices click below!
Here are some of the items that I used to make this lunch. I have to say that I LOVE the Peach Wedger. It's so easy to cut peaches and plums into perfect little slices without fussing with the pit.