I made my husband a man sized lunch in our planetbox launch, Lots of goodies to keep his tummy full. I suspect he ate the bagel sometime mid-morning,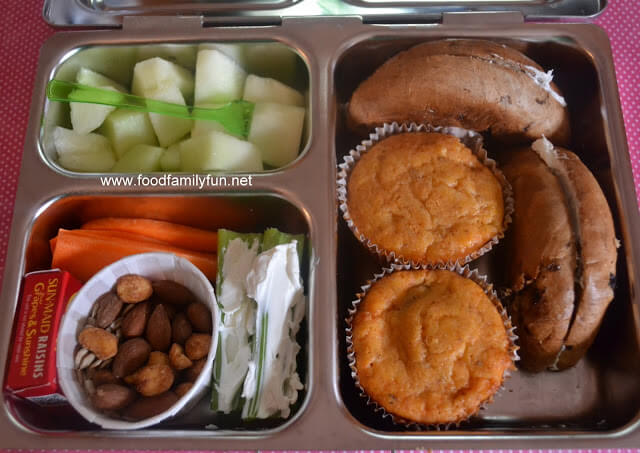 honeydew melon, carrot sticks, celery with cream cheese, raisins, almonds, peanuts & sunflower seeds
chili cheddar corn muffins, cinnamon & raisin bagel with cream cheese
The chili-cheddar corn muffins were very easy to whip up. I had about a cup of leftover chili from making some delicious
oven chili dogs
and I wasn't sure what to do with it Chili-Cheddar corn muffins came to mind. I used a regular mini box of jiffy corn muffin mix, mixed as directed on the box (1 egg, 1/3 cup milk) and added 1 cup of chili and a handful of grated cheddar and baked as directed. Yum!
shared on: