We had some really great croissants last week. This lunch was from last Thursday.
I made this easy vegetarian lunch for Amy.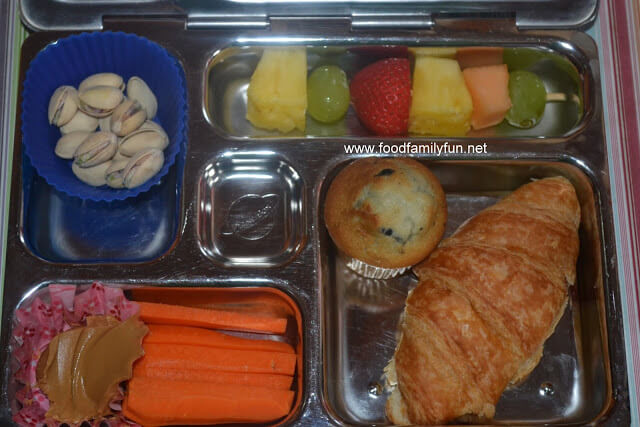 a few pistachios, fruit skewer, peanut butter & carrots sticks
mini blueberry muffin and a croissant strawberry jam sandwich
I am really trying to improve the variety of the "entree" part in the girls lunches. Amy specifically - she is such a creature of habit and so picky. I am trying to get her off her ham sandwich kick. It's all she ever wants! As soon as she saw this lunch she asked- are we out of ham and bread? Yup - I lied.
I've signed up for the
Momables
lunch menu service and I'll see if I can convince her to try some new lunch choices. The service gives you 5 days of lunch menus with recipes, shopping list and photos during the school year. The menus that are sent during school holidays are different but I have not yet experienced those first hand.
shared on: