Last week my darling Amy turned seven. I can't BELIEVE it. It seems like my girls are just growing up way too fast!.
This is the lunch that I made her on her birthday.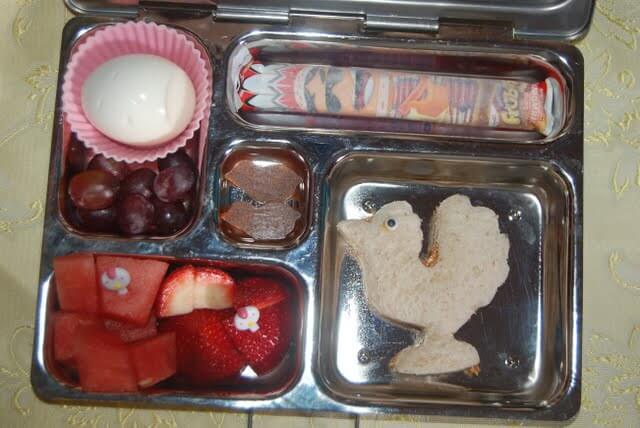 boiled egg, carrots and cucumbers, Fruit Rainbow, fruit leather 7, sandwich kabobs with leftover roasted chicken
I thought that the sandwich kabobs might convince her to eat the lettuce. No such luck. However, we have made it several days without a ham sandwich so that's progress!
She had a great birthday and we had a little family party at home that night.
Here's a little then and now of my sweet Amy.