Here's a colourful lunch that I made for Rose last week. I just noticed that I hadn't posted it when I went to review my pictures from this morning.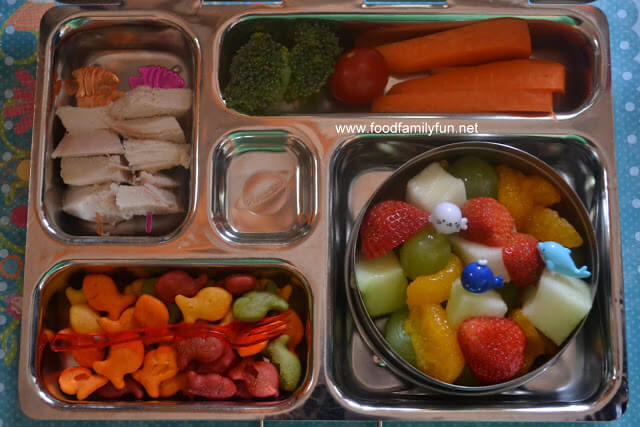 Leftover roasted chicken on fish picks, broccoli, tomato & carrots (from our garden)
goldfish and fruit salad
She ate almost everything, leaving just a few bites.
I was doing so well staying away from the favourite ham sandwich of the picky one. Woke up late today with no plan and packed ham sandwiches. I had just enough time to snap a quick picture so I'll post those shortly.