Homemade chicken nuggets for lunch - This was for Rose and was eaten at home.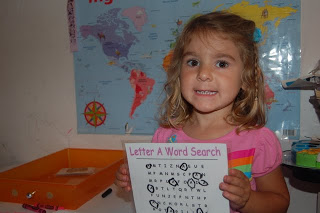 chicken nuggets, pistachios & almonds, ketchup for dipping, carrots and grape tomatoes (from our garden)
fresh fruit - apples, grapes, blueberries, strawberries
The idea to make these into heart shapes was seen on
BentOnBetterLunches
, I used to always just make nugget shapes, when I saw
Cristi's
shaped into hearts, I thought hey- why didn't I think of that!
Here's my recipe:
Homemade Chicken Nuggets
1 lb ground chicken
a few grinds each of sea salt & black pepper
1/2 tsp paprika
2 tsp ground flax seed
1 small carrot, grated
1 small apple, grated
1 leek, sliced
I clove of garlic, chopped
Extra Virgin Olive Oil about 1 tbsp
2/3 cup cornflake crumbs
1/3 cup grated parmesan and romano
Preheat oven to 375F.
In a medium frying pan add olive oil (a quick once around the pan, about 1 tbsp). Saute carrots, leeks, garlic and grated apple until all are soft. Put into mini chopper and whiz a couple of times. Cool slightly. In a medium bowl, mix ground chicken, salt & pepper, papkrika, and ground flax seed. Add the vegetable mixture. Mix until just combined. In a small bowl mix together cornflake crumbs and cheeses. Form chicken into small nuggets or heart shapes using your hands to form the shape and coat in the crumb mixture. Place on cookie sheet sprayed with non-stick spray. Spray the tops of the nuggets with non-stick spray and bake for 12-15 minutes turning once. If you would like to freeze these for later, go as far as coating the nuggets and place them on a small cookie sheet and flash freeze them for about 30 minutes - 1 hour. Then store in the freezer in an airtight container or freezer bag. When you are ready to bake them add an extra 5 minutes to the cooking time.