It feels like Christmas already -- first a new camera lens and now new cookie cutters! This cutter set is great. I bought if from Amazon using a link from another blog. The set looks great and they are a great size for sandwiches but I can't wait to make cookies with them!
Amy's lunch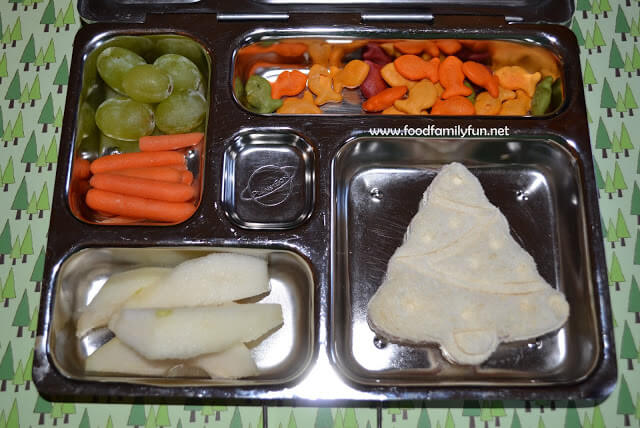 grapes, carrot sticks, goldfish, half a pear and a Christmas tree stamped sandwich
Rose's lunch. She had the same except she had seasonal shaped pretzels in stead of goldfish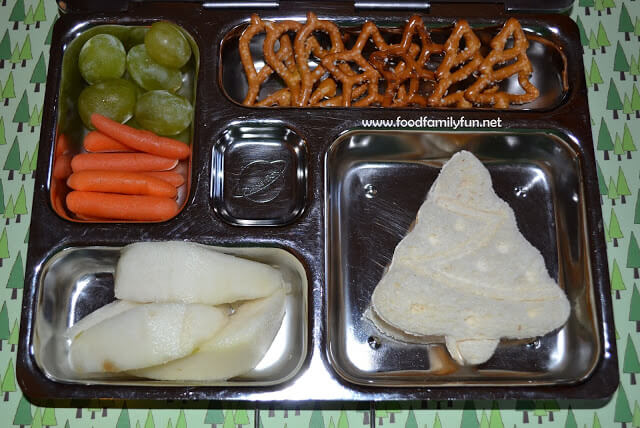 It's time to go grocery shopping! We were at the end of the grapes and almost out of all fruit. The smaller portions in lunch are helping a bit and almost everything is being eaten again.