Well I made it to the store - all kinds of new things in this lunch. This is Rose's lunch. She didn't want a sandwich. No biggie - I bought her favourite hummus and pita chips so that was easy :)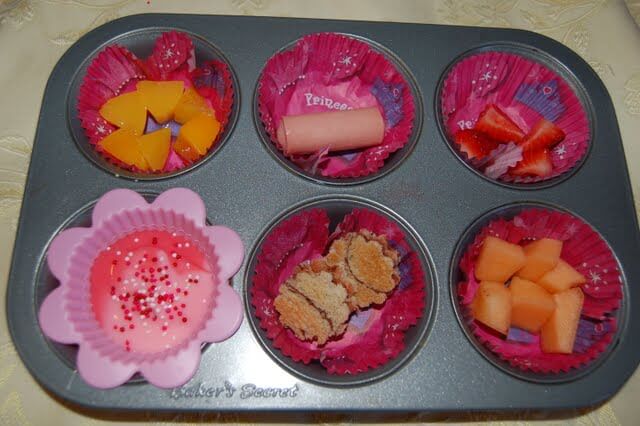 celery, petite baby carrots, seasonal pretzels, grapes, cantaloupe
Hummus and Stacy's plain sea salt pita chips - YUM!
We don't often get any kind of fresh baby carrots so I was surprised to see these in the grocery shop - only the second time ever. There were no local carrots so I bought these. I prefer the taste of the local ones but the kids said these were OK too. We have carrots planted in our garden but they won't be ready to harvest for quite a while. Hopefully local carrots will be back in the shops soon.
Celery doesn't make an appearance that often as it's not a favourite, but since Rose will dip anything in hummus I packed a little bit of celery for a change. I was right she ate her celery too :)
The other girls has similar lunches with sandwiches and I didn't take any photos - it was a busy morning!