A heart themed lunch for my sweetheart Heidi <3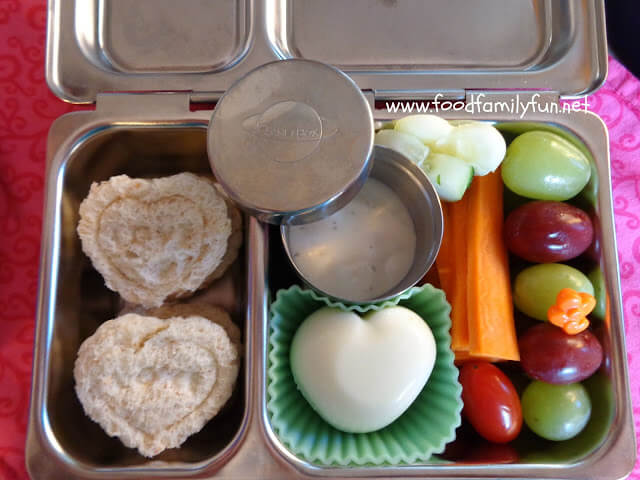 This is another lunch from a week or so ago. Heidi has heart shaped grape jelly sandwiches, boiled egg, carrots, cucumbers and a grape tomato with ranch dip. I took a risk on the cucumber and tomato but she didn't really like them. Red and green grapes stacked two deep round out her lunch.
Here are some items that I used when making this lunch.
Disclaimer: if you make a purchase using the links on my site I may earn a small commission. Thank you for your support!