I made two fruit salad lunches for Heidi & Amy. These lunches were super fast to make - 5 Minutes tops! Everyone made it to school on time - phew!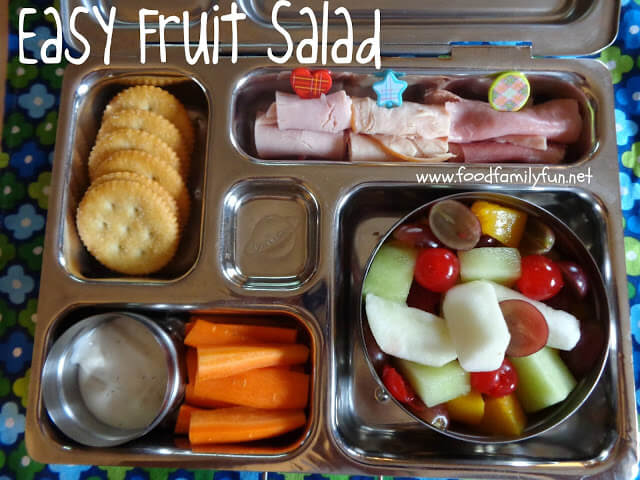 Heidi has Ritz crackers, ham & turkey rollups, carrot sticks with ranch dip and a fruot salad made to order. She requested peaches, honeydew melon, grapes, apples and maraschino cherries.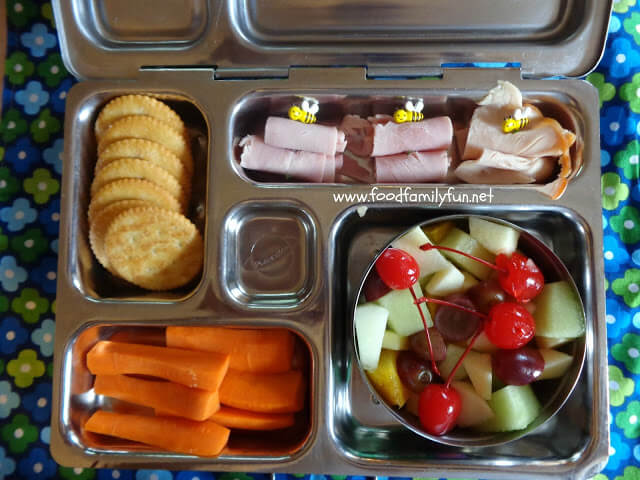 Amy's lunch is almost identical. She has the same fruit salad that Heidi chose, plus there are a few pears added.