Heidi's MTM today is a star theme.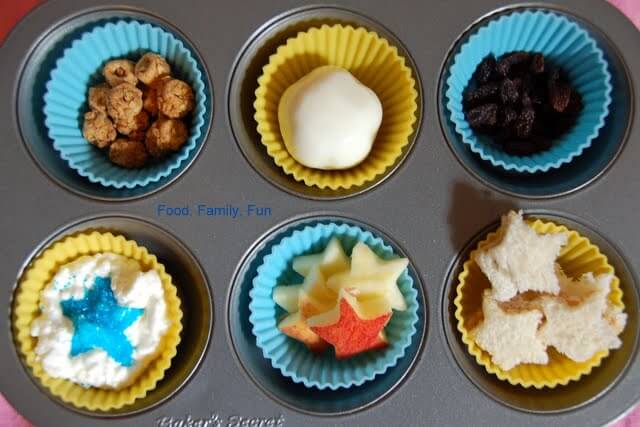 granola bites, star shaped boiled egg, raisins
cottage cheese with star sprinkles, star shaped apples,
star shaped mini PB sandwiches
She ate almost everything except not much of the cottage cheese but it's still new and I'll keep trying. It's entirely possible that she ate the sprinkles off the top and the little bit of cottage cheese that got in the way - lol.
Even though it's Tuesday - I am sharing this on Muffin Tin Mom today. To check out other fun Muffin Tin Lunches from this week go to:

Please vote for this MTM on: