Well the cute doggie is anyway:) This is yesterday's lunch. Both girls had EXACTLY the same - yay! That sure makes it a bit quicker in the morning.
I don't even know which photo was which. So this is one of their lunches: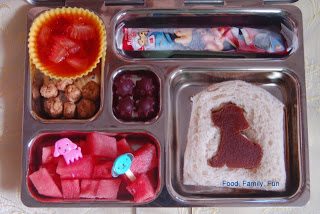 orange jello with strawberries (by request), granola bites, frozen frubes yogurt
watermelon, grape fruit snacks, dog house PB sandwich with fruit leather doggie.
and this is the other: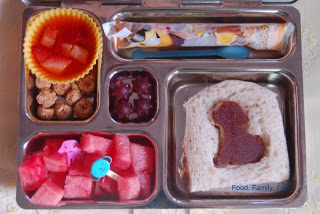 You can almost see the little spoon I tucked in for the jello in this picture
it had a dog on it.
Almost every bite was eaten out of both lunches :))