It's been a bit busy around here as we make preparations for Hurricane Leslie. At first it was looking like a direct hit, but thankfully it seems to be tracking to our East so I am hoping that we will be in the safe zone. Only time will tell and it's not due to pass near us until Sunday. Finally I have a minute to share school lunch for Day 2 for Amy. Heidi also started school on Amy's day 2. She was very excited to go and it was an easy drop off. She doesn't take lunch to school but I think I might make her a lunch in the morning as she is pretty hungry by the time she get's home from school. Having it all ready and in the fridge might be the best idea.
Amy's lunch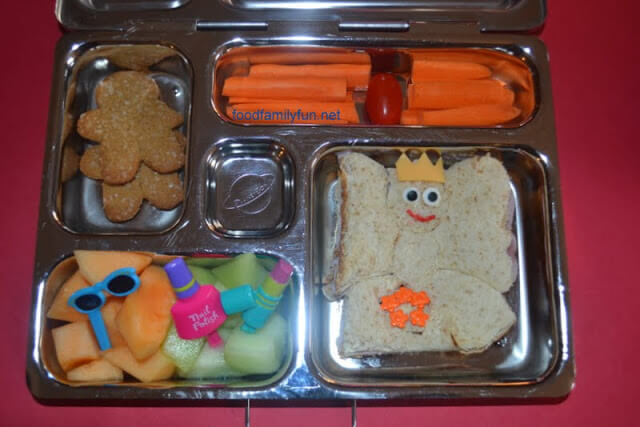 gingermen cookies, carrots & tomato
cantaloupe & honeydew melons
fairy sandwich
Amy chose the picks, the sandwich and of course the cookies that she wanted. I just put it all together.