This post contains affiliate links
Today, Rose has a recipe straight off the
Momables
menu, Ham & Cheese Mini Quiches. Momables is a lunch menu planning service. You can sign up to receive a weekly menu of 5 lunch recipes with photos, tips & shopping list. Each recipe gives you a hint to make it gluten free or vegetarian if applicable. When you sign up you also gain access to other
Momables
recipes and their homemade resource guides which are not available on the public website.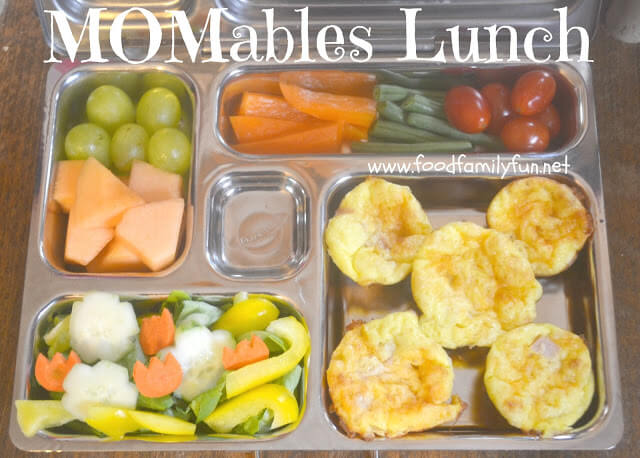 Rose has green grapes, cantaloupe, a green salad with baby butter lettuce, cucumbers, carrots and yellow pepper. The top compartment has orange pepper, green beans and grape tomatoes. In the main compartment there are 5 mini quiches. The original recipe calls for ham but we substituted honey roasted turkey since that's what was on hand.
This recipe literally took 20 minutes tops to whip up last night. I popped them in the fridge and packed them for lunch this morning. They were cooling on the rack for a bit after baking and at one point I thought I would have to stash a few away to make sure there would be some left for lunch. Turns out they are a quick and yummy snack too and everyone in the house gave them the kid seal of approval!
If you want to sign up click the button below! You can also signup for their newsletter (recommended!) and gain access to a free sample menu.