Today I made a fun Minnie Mouse themed lunch for Heidi.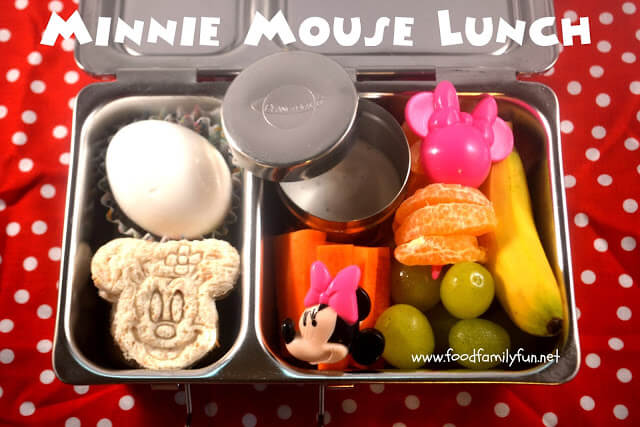 Heidi has a boiled egg, 2 Minnie Mouse jam sandwiches (equal to half a sandwich), carrot sticks and ranch dip, a segmented clementine, a handful of green grapes and the cutest little banana that I ever saw!
My Mom dropped off a small bunch of these cute little bananas. She said she thought they would be the perfect size for lunch and they were. I made a small cut near the top to make it easy for her to peel.
Here are some items that I used when making this lunch.
Disclaimer: if you make a purchase using the links on my site I may earn a small commission. Thank you for your support!
shared on Fancy Sandwich Friday