I purchased a set of two Hello Kitty vegetable cutters with stamps recently. They are a great size for mini sandwiches. I made Rose & Amy almost identical Hello Kitty lunches. They were thrilled!
Amy's Lunch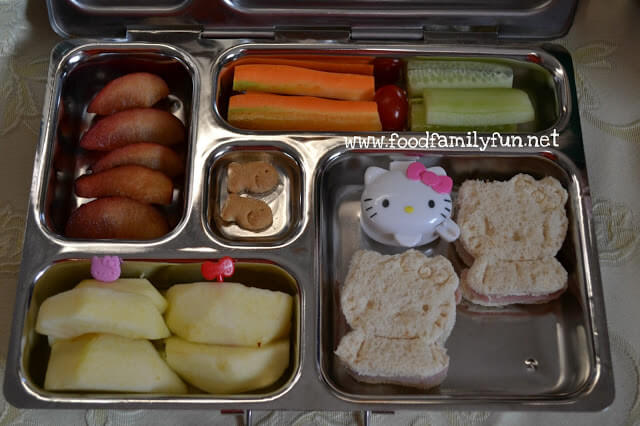 sliced plums, sliced apples, carrot & cucumbers sticks, grape tomato (she still didn't eat it)
2 cupcake flavoured Goldfish, mini cup with vitamins, 2 Hello Kitty Sandwiches
Rose's Lunch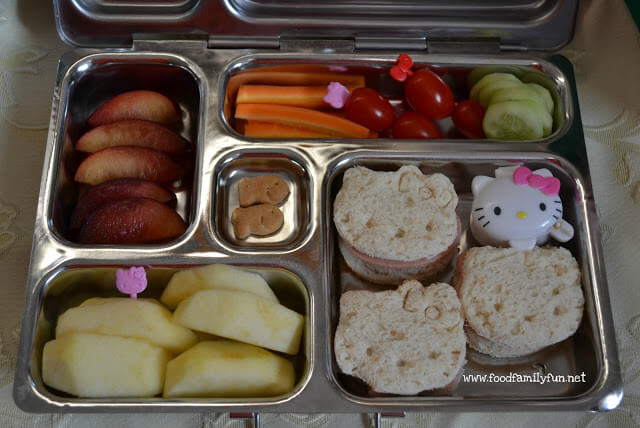 Everything is the same as Amy's lunch above but I gave her extra tomatoes since she loves tomatoes


Here are some items that I used when making this lunch.
Disclaimer: if you make a purchase using the links on my site I may earn a small commission. Thank you for your support!