Simple healthy lunch for Rose.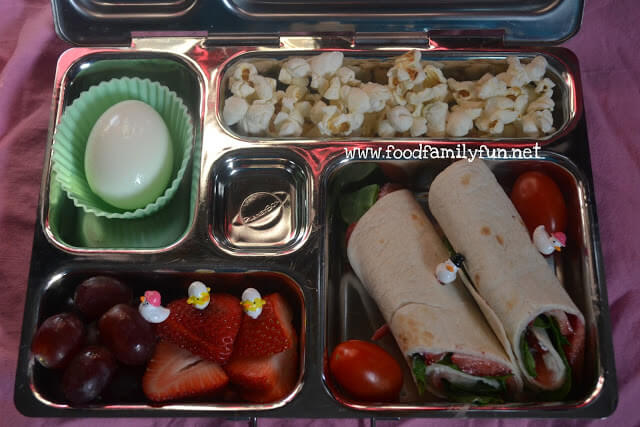 boiled egg, popcorn, red grapes, strawberries
strawberry, cream cheese & spinach wrap
This wrap was a new item for Rose. She ate one half and said next time leave out the strawberries! I thought for sure she would have said no spinach. So I'm pleasantly surprised. I put plenty of extras in her lunch just in case she didn't like the wrap. I hadn't tried it at home first. This recipe was a
MOMables
recipe - I just tweaked it to make it vegetarian. I enjoy my
MOMables
subscription so far. It's nice to see so many lunch choices each week! It certainly makes me want to try something new.