A very simple and fast lunch packed in a Planetbox. This was for Amy. You know those mornings where it's just so difficult to get moving? This was one of those days. I seem to have them a lot lately!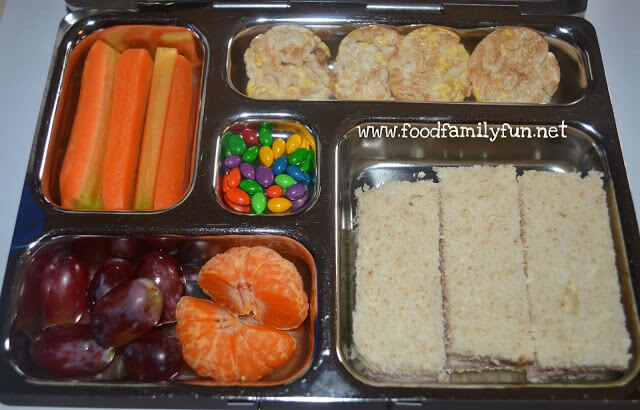 carrot sticks, red grapes, clementine, candy coated sunflower seeds,
apple & cinnamon rice cakes, ham sandwich
We all really love those sunflower seeds. The ONLY place I have found them locally is at Treats. They're $15.99 a pound! Yikes! They'll have to be a special treat. It's a good thing that we all like plain sunflower seeds too.
I made this lunch without any fancy bits (not even a pick!?!) and it was super fast to pack.