This is the first time using my new
Snowflake
cutter. It was just right for their sandwiches. Identical lunches for Rose & Heidi. Amy is at home sick, and I was feeling unwell last night too. Thankfully Daddy got everyone ready in the morning and I rolled out of bed at 8 am only having to make the girls' lunch. I can't tell from the photo which lunch was which. The only real difference was that Rose had mustard on her sandwich.
Snowflake number 1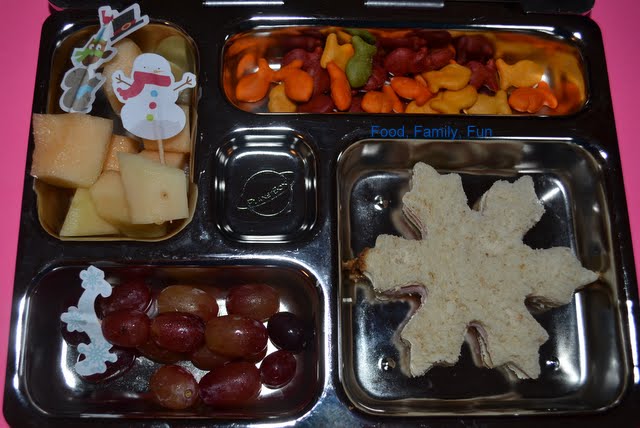 cantaloupe, grapes, goldfish, ham sandwich
Snowflake number 2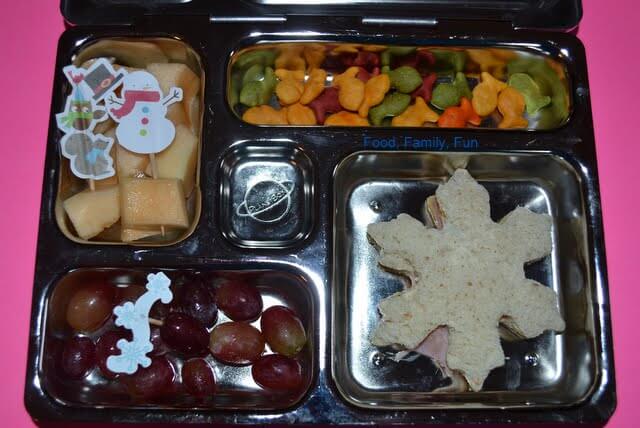 I just noticed a slightly poor cutting job with a piece of ham sticking out - oops. I guess no two snowflakes are ever exactly the same ;) The picks are Wilton cupcake picks. I've had them forever.