These are lunches from the same day as the Sassy box Christmas tree, so yup they are the same design. Rose had really wanted the new blue lunchbox, the other two still wanted their planetboxes.
Heidi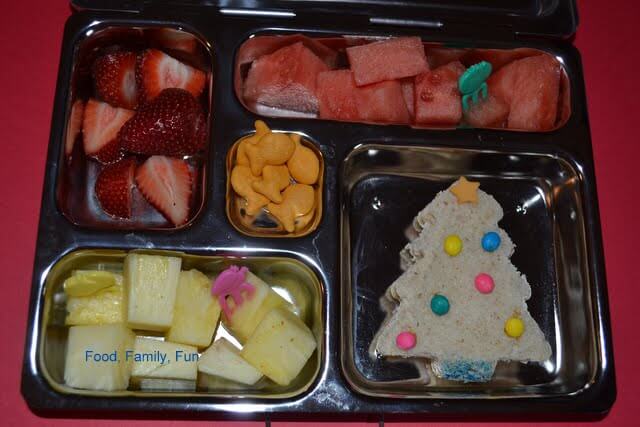 Strawberries, watermelon, goldfish, pineapple
Christmas tree sandwich with candy dot ornaments.
Amy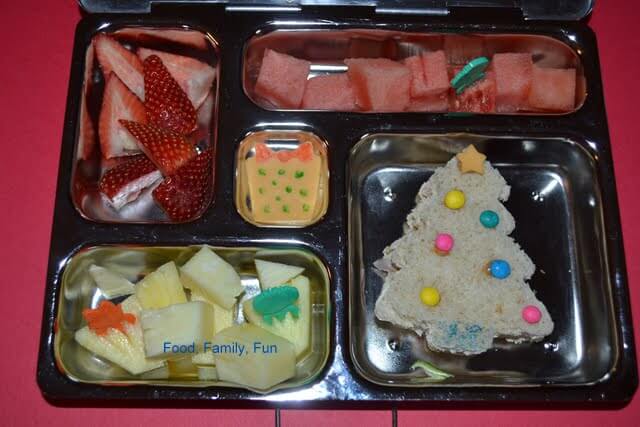 Same as above except the cheese present instead of goldfish. Then after I took the photo Amy says - I'm not eating that cheese. So guess what? I took it out and gave it to Rose, her little square went to school empty.