This is the first time using our new the Sassy baby food container set. I got them locally at People's. They have pink and blue sets. I have 2 pink and 1 blue. I really like it but need a little practice figuring out how to best arrange items. I have been using the planetboxes so much I haven't really had to think about it!
Rose's lunch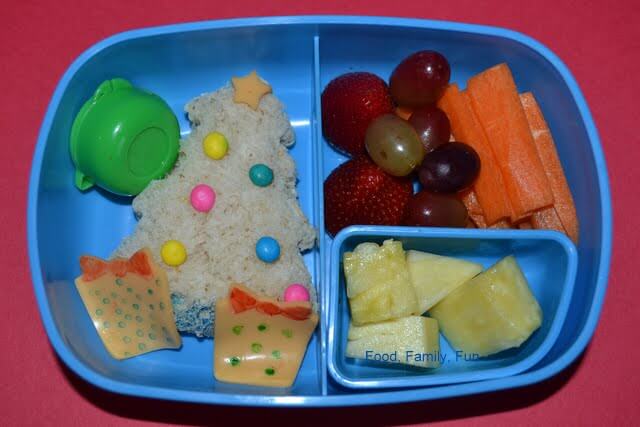 Christmas tree sandwich with candy dot ornaments, cheese presents,
the green mini cup is ranch dip, grapes, strawberries, carrot sticks and pineapples.
The food writers have still been getting a workout!