I made the girls a couple of quick funky faces for lunch. Both girls requested their Planetboxes :)
Rose's Lunch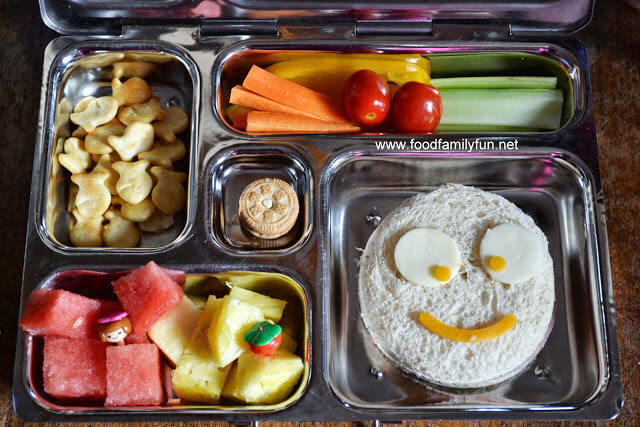 Goldfish, watermelon, pineapple, carrot sticks, yellow pepper, grape tomatoes, celery
mini vanilla sandwich cookie for a treat, turkey sandwich with cheddar and muenster feature.
Amy's Lunch is similar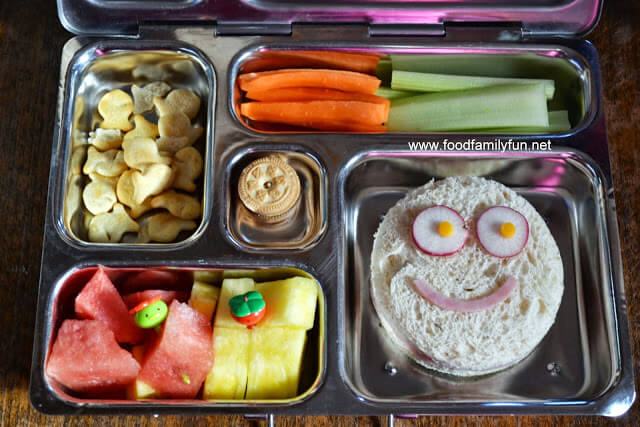 goldfish, watermelon, pineapple, carrot & celery sticks, vanilla sandwich cookie
ham sandwich with radish, cheese and ham features.
I was hoping that she might try something new with the radishes but she said she didn't like them :(
School is almost out for summer break! The end of the school year is always so busy it seems. We have 2 more lunch packing days left and then a half day on Wednesday. We are looking forward to some fun, family activities and lots of swimming lessons this summer.
Here are some items that I used when making this lunch.
Disclaimer: if you make a purchase using the links on my site I may earn a small commission. Thank you for your support!