Rose has been sick for a week. Finally she has her appetite back and seems better. So I made her a Muffin Tin Lunch of her favourite things.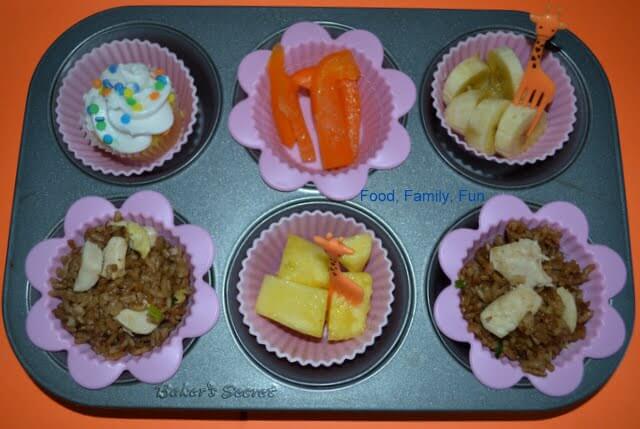 vanilla cupcake, orange pepper strips, bananas
chicken fried rice (takeout leftovers from dinner), pineapple chunks.
I expected her to eat the cupcake first as she was begging for it all morning. Nope! She ate the pineapple, peppers & fried rice first. She licked a little icing off the cupcake and that was all. Shocked :o
Life is still crazy, in the mornings especially. It's hot lunches tomorrow and I will only have to send snacks -- I *might* be able to snap a picture before school. KMFX for a good start tomorrow.