Hello Kitty for Amy in a Gladware lunch container.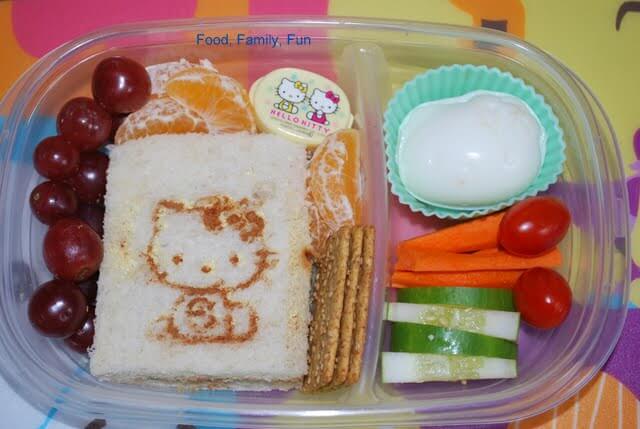 grapes, clementines, craisins ( in the Hello Kitty cup), sesame crackers
peanut butter sandwich with Hello Kitty stencil in cinnamon
Hello Kitty boiled egg, carrot sticks, grape tomatoes, cucumbers
She loved the Hello Kitty in cinnamon but still wouldn't eat the tomatoes.
Oh well - it was still worth a re-visit!
Sharing on What's For Lunch Wednesday