Well - we've been really busy these days. Art class, swimming lessons, summer day camp, birthday parties, pool parties etc. Summer is in full swing. Right now they are sitting at the table with me working on a power magnet activity - C is for Caterpillar from
Confessions of a Homeschooler.
I have one eye on the magnets and one eye on the computer. So I have about ten minutes to spare, and then it's time to start lunch. A busy day already!
They started out very neatly with the brushes, and then when they spotted the sponges it started to get a little messy - but tons of fun.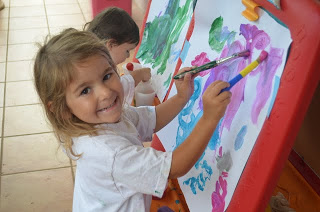 Rose's Masterpiece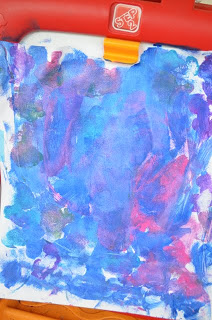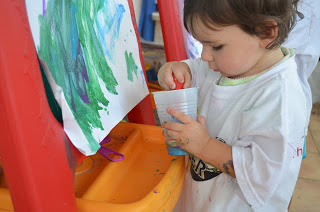 Heidi came over and said "wash HANDS!"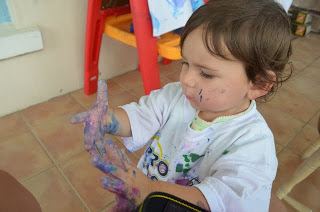 Heidi's Masterpiece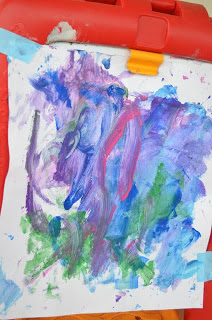 New kickboards from Nana - Amy taking time to smell the flowers :)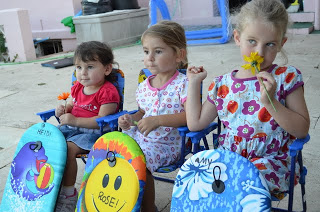 Heidi has REALLY been enjoying all of the birthday cakes!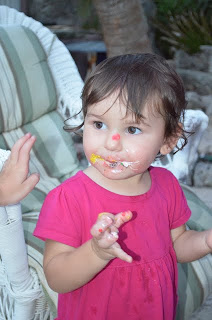 Hope you are all having a great summer too!