The last packed lunch for camp. I don't expect to have too many packed lunches to post until school starts in September. If we pack any lunches for outings I'll be sure to post about those- and of course we'll have some MTM in the meantime!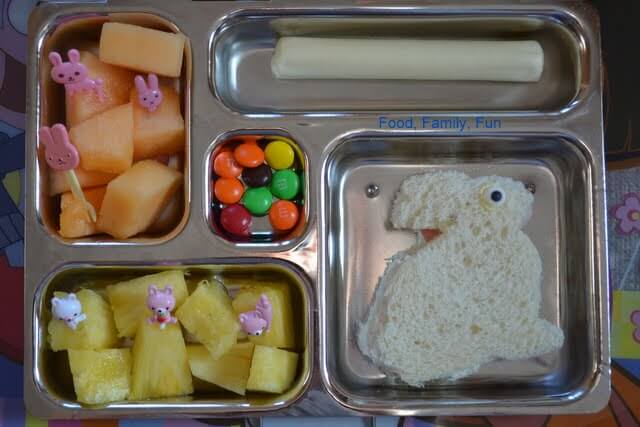 Cantaloupe, string cheese, pineapple
m&ms, ham bunny sandwich
Not too fancy - but she ate almost everything. Camp sure makes kids hungry though!
Hope you are all enjoying your summer vacation too! We have a long weekend here - 4 days off - woo hoo!