This was one of Heidi's lunches from last week. She has wanted to have yogurt in her lunch quite a bit lately. The Yumbox is perfect for that! Each compartment seals when the lid is closed so there is no leaking between the compartments and her yogurt stays put until lunchtime.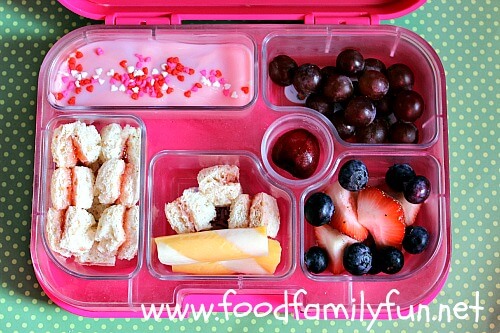 yogurt with sprinkles, red grapes, strawberries & blueberries, cherry, cheese, strawberry jam sandwich bites.
Here are a couple of items that I used when making this lunch.
Disclaimer: if you make a purchase using the links on my site I may earn a small commission. Thank you for your support!